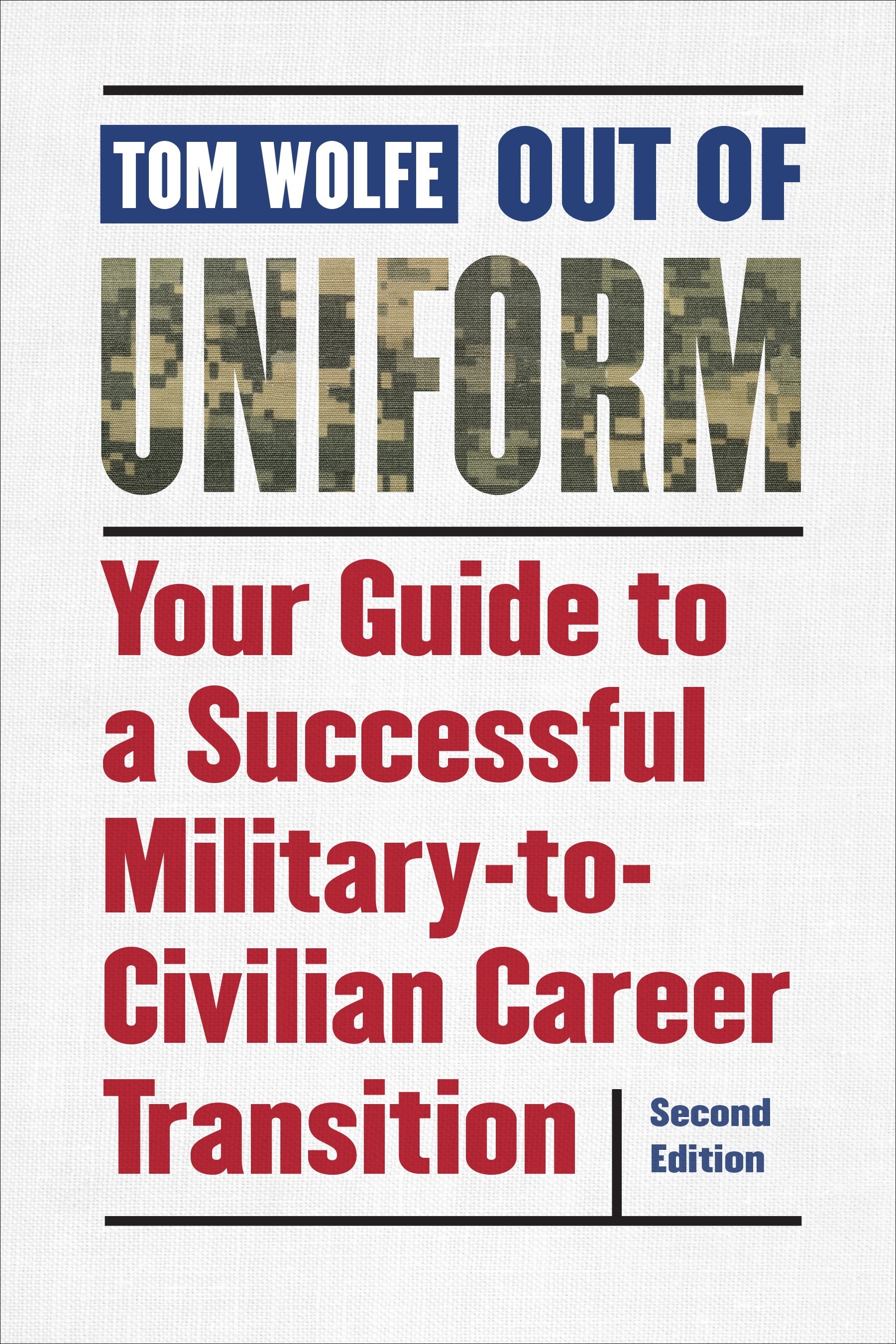 Realizing or being told that he or she is out of uniform is not a pleasant experience for those serving in the military. Whether it is simply a missing component (hat, belt, insignia, or ribbon) or the unintentional selection of an incorrect uniform-of-the-day, he or she becomes the focus of attention for the wrong reason. However, as uncomfortable as it may be, the damage is minimal and the fix is relatively simple.
For men and women in transition from military to civilian occupations, the phrase out of uniform takes on a new meaning. This time the situation is intentional but the fix is not so simple. A veteran can take off the uniform and hang it in the closet, but what happens next?
Career transition, job searching, and interviewing are stressful events for almost everyone, but the stress level is typically higher for those leaving the service. Although the task is daunting, civilians have an edge in that they are aware of the opportunities and have previously searched for jobs. That is rarely the case for military personnel. They face the added burden of not only having to identify their options but also of having to determine what they want to do and how to find it. Out of Uniform gives the reader the tools he or she needs to make that determination.
Out of Uniform is an insightful, entertaining, and user-friendly guide to career transition, job hunting and interviewing for current and former military personnel. Not only does it cover the basics – search techniques, networking, interview preparation, resumes, and negotiation – but there is also guidance on additional issues that are often over-looked: specifically, the central themes of self-knowledge, interviewing empathy, and the power of questions.
The author presents the material in eight sections, logically arranged in the same sequence as it occurs in a typical transition. The reader is guided from a discussion of transition readiness, through preparations and interviews, to the launch of a new career. An additional feature is a very useful list of key words, which allows the reader to quickly locate material of a specific type or interest.
In Out of Uniform the technical and "how to" information is emphasized and made memorable through transition tales. In these anecdotes the author shares his personal experience as well as that of several of the thousands of service men and women he personally assisted throughout his recruiting and placement career. From these many success stories and a few false starts he has accumulated a wealth of information. That information is combined with conventional wisdom, some unconventional wisdom, and professional best practices to create a roadmap for a successful military-to-civilian career transition.